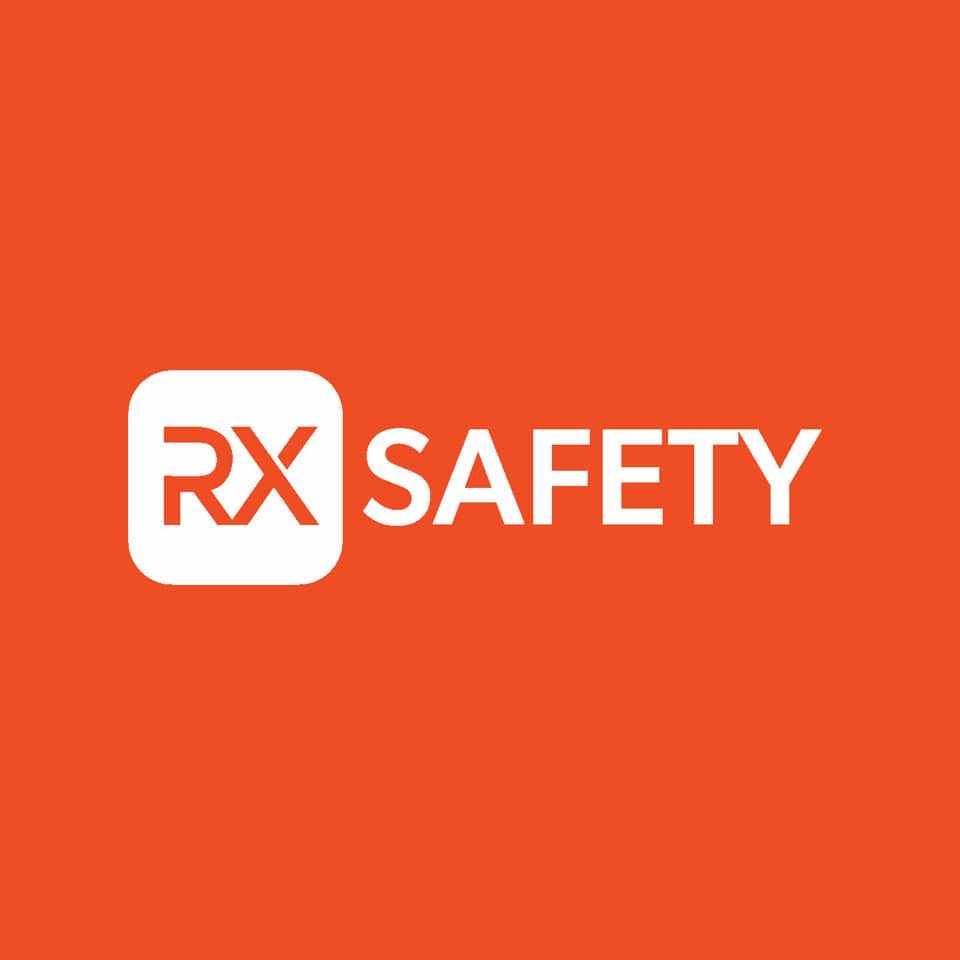 02/17/2023- Middlesex, NJ: There's no need to carry around a flashlight anymore, as there have been innovations in the area to have safety glasses with led lights. This is a great option instead of carrying around a flashlight or carrying those cumbersome headbands with a light on them.
Instead, you can get the protection you need with these LED safety glasses while improving your safety levels by seeing better in low-light to no-light conditions. All the while having your hands free when needed, making an excellent option to work at nighttime, while fishing or hunting, or simply trekking through the wilderness.
There are two companies we will look at when it comes to LED safety glasses: Pyramex and Panther.
Pyramex
These are truly industry leaders that have recently expanded beyond safety glasses and into safety equipment in general. Yet, with their 30+ years of history, their roots have always been in the safety glasses industry. They take an interactive approach and check in at every step of the process, from ideation, design, prototyping, and, eventually, manufacturing. That means when you pick up one of their products, you'll know you're carrying a Pyramex.
Panther
This company started out in the past ten years in a garage that turned into a makeshift lab. It was founded by nature and outdoor enthusiasts who were simply looking to make better products for outdoor use and around lighting. This is where they expanded their product offering into safety glasses with led lights. They hold over 25 patents and create items built specifically to solve problems.
At the same time, due to their passion for nature, they also have a sustainability focus, using recycled materials where possible and sourcing materials with minimal environmental impact.
Panther Lightspecs™ Vindicator Led Lighted Safety Glasses

Our first look is at the Lightspecs™ Vindicator. These are the best of both worlds, with a sleek black frame that meets ANSI Z87.1 safety specifications with LED lights. The LED lights are hidden within the temples to give a compact look and feel and give them protection as well. It is direct lighting at 32 Lumens with over 50 hours of battery life. Of course, when you buy a pair, we will also provide replacement batteries. They're perfect for hands-free work in any profession or for those simply looking for something for the outdoors.
Pyramex PMXTREME Safety Glasses with LED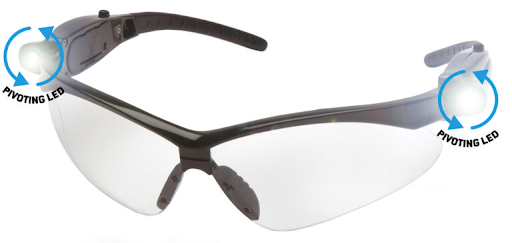 This has a more minimalist look with the semi-rimless frames that also help to keep them as a lightweight option. They come with LED bulbs that pivot, allowing you freedom and range with your light sources, and they provide 3 Lumens per bulb. They can last 50+ hours as well and come with six total replacement batteries.
In addition, the lens material is made with polycarbonate, which helps keep them scratch resistant and provides 99% protection against UVA, UVB, and UVC rays. These frames have also achieved ANSI Z87.1 safety ratings, making them an excellent option for LED safety glasses.
If you are looking for high-quality safety glasses with LED, make sure to check out RX Safety's great assortment of safety glasses available for all kinds of work environments. If you have any questions, talk to our experts through our chat, e-mail us at service@rx-safety.com, or give us a call at +1 888 245 6638.
About Us:
Rx Safety is an American manufacturer of affordable prescription safety glasses and performance eyewear. A family-owned and operated business, with a state-of-the-art digital ophthalmic lab and the online store providing affordable, top-of-the-line prescription safety glasses, sunglasses, and performance eyewear on the market. All the safety glasses always meet or exceed the ANSI Z87+ standards for high impact, to be safe and secure while working in any kind of hazardous environment. Besides standard safety glasses, we offer a broad selection of prescription shooting and tactical glasses, prescription youth sports glasses, fishing, and motorcycle glasses designed and tested to meet our high standards. As an authorized distributor of Wiley X, Bobster, ESS, and BodySpecs, Rx-Safety.com offers a full line of prescription safety glasses straight from the manufacturer at wholesale prices.
Like us: https://www.facebook.com/RxSafety/
Follow us: https://www.instagram.com/rx_safety/
Subscribe us: https://www.youtube.com/user/RXSafetyVideos/
Retweet us: https://twitter.com/RXSafetyEyewear/
Contact Detail:
Company Name: RX Safety Glasses
Contact Person: Ryan Phillips
Email: Send Email
Address: 123 Lincoln Blvd, Middlesex
State: NJ 08846
Country: United States
Website Url: https://rx-safety.com/


Source: www.PRExhibition.com